1. We are a clinic specialising in high-quality esthetic dentistry:
Our approach focuses on clinical excellence and our treatments are designed with excellent quality and esthetic results in mind.

2. Our clinical cases speak for themselves:
We have extensive experience in dealing with all kinds of complex esthetic dentistry cases. Our objective is a perfect result and our clinical cases demonstrate the high quality of our work.

3. A team of specialist dentists with master's degrees in dentistry: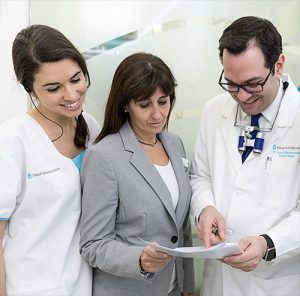 The specialists at Estudi Dental Barcelona all have a degree in dentistry and a master's degree. Their postgraduate qualification represents two years full-time study and includes a large number of treatments for each of the corresponding specialities (esthetic dentistry, orthodontics, periodontics, surgery, implants and endodontics)

4. We train the specialists of the future
At Estudi Dental Barcelona, all our specialist dentists are also university lecturers and help to train the specialists of the future in their fields.

5. You will be treated directly by a specialist dentist:
Depending on the speciality involved, your specialist will visit you throughout your treatment and will be available to answer any questions. The specialist will monitor your treatment from the first visit.

6. Careful monitoring of your treatment:
All our treatments need careful monitoring throughout and our specialist doctors and patient healthcare team will assess each detail of your treatment to ensure you are satisfied.

7. Personalised care from friendly and approachable professionals:
No two treatments are the same and so we make sure to offer personalised care that meets the needs of each patient.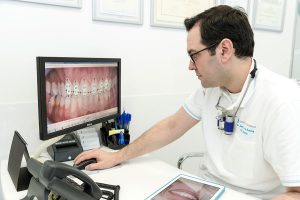 8. Cutting-edge technology and facilities:
We offer high-quality facilities with the latest generation technology to ensure that our patients achieve the best results in a relaxed setting.

9. Excellent value for money on all our treatments::
At Estudi Dental Barcelona we offer high-quality treatments at affordable prices. We believe in perfect results and our mission is to make sure that everyone has access to a beautiful smile.

10. Tailor-made financing:
We offer a range of financing options so that you can enjoy your chosen treatment from the first day, with comfortable monthly payments.
At Estudi Dental Barcelona, you are the star.